Las Vegas Chapter & Past Chairs
The Las Vegas, Nevada Chapter of ASIS was originally chartered on August 29, 1976. It currently has over 158 members. Among them are security consultants; private investigators; current and former heads of security at major casinos, as well as staff members of casino security operations; ranking members of firms specializing in surveillance, investigations, security service; and active and retired law enforcement from local, state, and federal agencies. Chapter 060 is in US Region 3 (Southern Nevada) of ASIS International.
We hold monthly meetings on the 2nd Thursday of each month. These meetings are a great opportunity to network with colleagues and stay current on things around our industry. Every month we bring in a different keynote speaker to speak on relevant security related topics. Members and non-members alike are welcome to attend.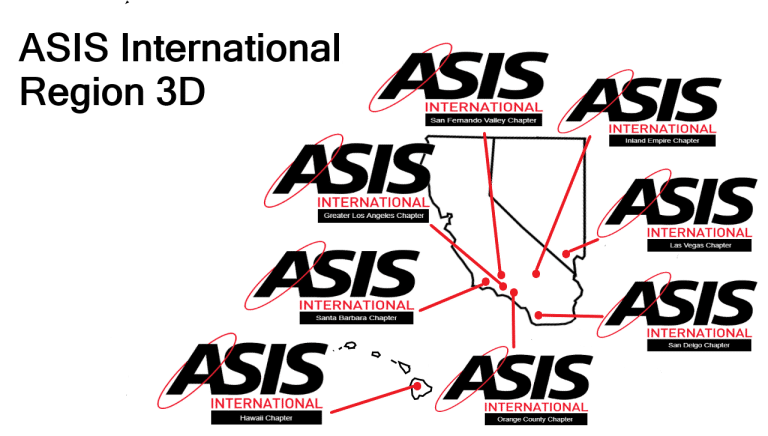 The Hall of Chairs for ASIS Las Vegas Chapter 060
Dennis E. Quinn
1976 – 1977
Ralph Levenbert
1979 – 1980
Ronald J. Oberholtzer, CPP
1982
Andrew S. Vanyo
1983 – 1985
Edward A. Eckels, CPP
1991 – 1992
Peter L. Seebold, Sr. 
1993
Edward A. Eckels, CPP
1994
Douglas L. Florence, CPP
1995
Frank W. DiCerbo, CPP
1996 – 1999
Edward C. Norton, CPP
2000
Melvin E. Davis
2001 – 2002
Joseph H. McDonald, CPP
2003 – 2004
John D. Horton
2005 – 2006
Steven T. Baker, CPP, PCI, PSP
2007 – 2008
William C. Cage
2009 – 2010
Glenda M. Gray-Meyer, CPP
2011 – 2013
Michael W. Wiley, CPP
2014 – 2016
Timothy Fairman, CPP
2017 – 2018