This page has links, feeds and other resources that may be use to security, particularly in Southern Nevada and the surrounding area.
New Job Opportunities from ASIS International Las Vegas Chapter:In Nevada and Beyond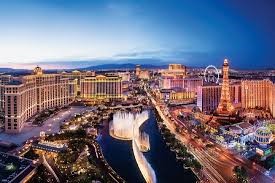 New Jobs and Opportunities…..
Time to make a job change? Info on new opportunities is below.
Contact Glenda Gray-Meyer at (702) 875-3415 or email at glenda.graymeyer@gmail.com-
Share the new opening at your compnay with us and we'll share them with the local chapter and assoicates at NO CHARGE. Drop an email with a 50-70 word summary of the job to: glenda.graymeyer@gmail.com
Please include how you want candidates to reach you. Questions? call (702) 875-3415
Nevada and Local Regulator Agencies
Las Vegas Metropolitan Police Department
Nevada Statutes and Local Ordinances
John E. Reid & Associates, Inc.
World Leader in interviewing and Interrogation Training  –  Over 70 Years of Excellence
WHAT'S NEW Valuable resources for ongoing interviewing and interrogation development. These resources include our most recent Legal Updates. Read our latest NEWSLETTER which includes Reid on OXYGEN Channel's Criminal Confessions.
TRAINING SCHEDULE  For additional information regarding THE REID TECHNIQUE® training programs and correlating schedule, visit www.reid.com