The ASIS International Women in Security's (WIS) mission is to provide support and assistance to women in the security industry as well as to inspire those interested in entering the security industry through tailored programming and mentoring.
WIS – Las Vegas Chapter – 1st Brunch at Mimi's Café, Saturday June 8th
Our first Luncheon was on Saturday, June 8th, the Las Vegas ASIS Chapter held its first Women in Security (WIS) meeting,to spread awareness of the many opportunities available within ASIS, and bring together the wonderful women in security; and men who support them. The Brunch was a success, and set forth plans to hold future WIS meetings. 
Chapter Chair, Deb Underwood, WIS Liaison, Erica Grabowski, and Glenda Grey Meyer, CPP hosted this first meeting, and gave testimony of years spent with ASIS. The meeting started off with ordering brunch, and casual introductions, and then opened with how the Chapter would like to provide ongoing WIS events. Taking turns at the table, each member provided an introduction of how each came to ASIS, what his or her career path was, and why participation in WIS could help strengthen his or her knowledge, skills and abilities.
Special Speaker James Cameron, CPP, International Security Expert and Author of P.A.C.E Active Shooter- Workplace Violence Preparedness, supported the event, and spoke about how and why WIS was good for those looking for personal growth. James shared his story in the security industry, and how he shifted from the military to the private sector, and expressed how women are essential in the security industry today. James shared his personal venture in obtaining his CPP, and how it attributed to his many successes; and that he is currently teaching the CPP study program for our Las Vegas Chapter applicants providing material based on the ASIS Power of Assets, encouraging all to participate.
Books and materials were presented showing global opportunities and events like GSX conventions, study material, Security Management Magazine, and on line connections available to members. The meeting moved quick and was a delightful morning spent learning how the successful women were looking for more networking opportunities, provided in a casual and inviting environment. When asked if they would invite friends and co-workers to future events, and would like to see future events provided, it was a unanimous YES!
Our Las Vegas Chapter WIS goals are to share education, motivation and career opportunities in Las Vegas; to surround ourselves with positive mentors and share knowledge. Several of the ladies attending were new to ASIS and found encouragement meeting with existing members and a female CPP. The very first WIS meeting provided support to new members and reviewed the many benefits ASIS has to offer for Women in Security, and collected ideas and suggestions for future events.
Our Las Vegas Chapter is proud to announce its first WIS meeting was well received by all, and ended with excitement for a subsequent meeting as soon as possible. The chapter will be moving forward with scheduled events, and WIS Liaison, Erica Grabowski, is asking for ideas and materials our LV Women in Security are seeking today. Please help us to add value to each meeting's topic and desired guest speakers. Spread the word and stay tuned for the next event! (Membership is not required to attend, please bring a guest)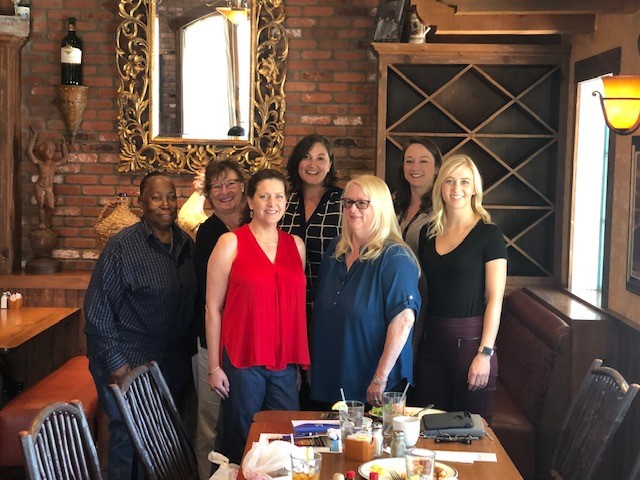 Come join us for our Women In Security Chapter Luncheon